Trailmix - Goji | beef JERKY | Pecan nuts
Category

:

ESHOP
Alergens

:

Lactose free, Gluten-free, Eggless
Main categories

:

Snacks
Typ jídla

:

Snacks
Trail Mix

Goji | Beef Jerky | Pecan nuts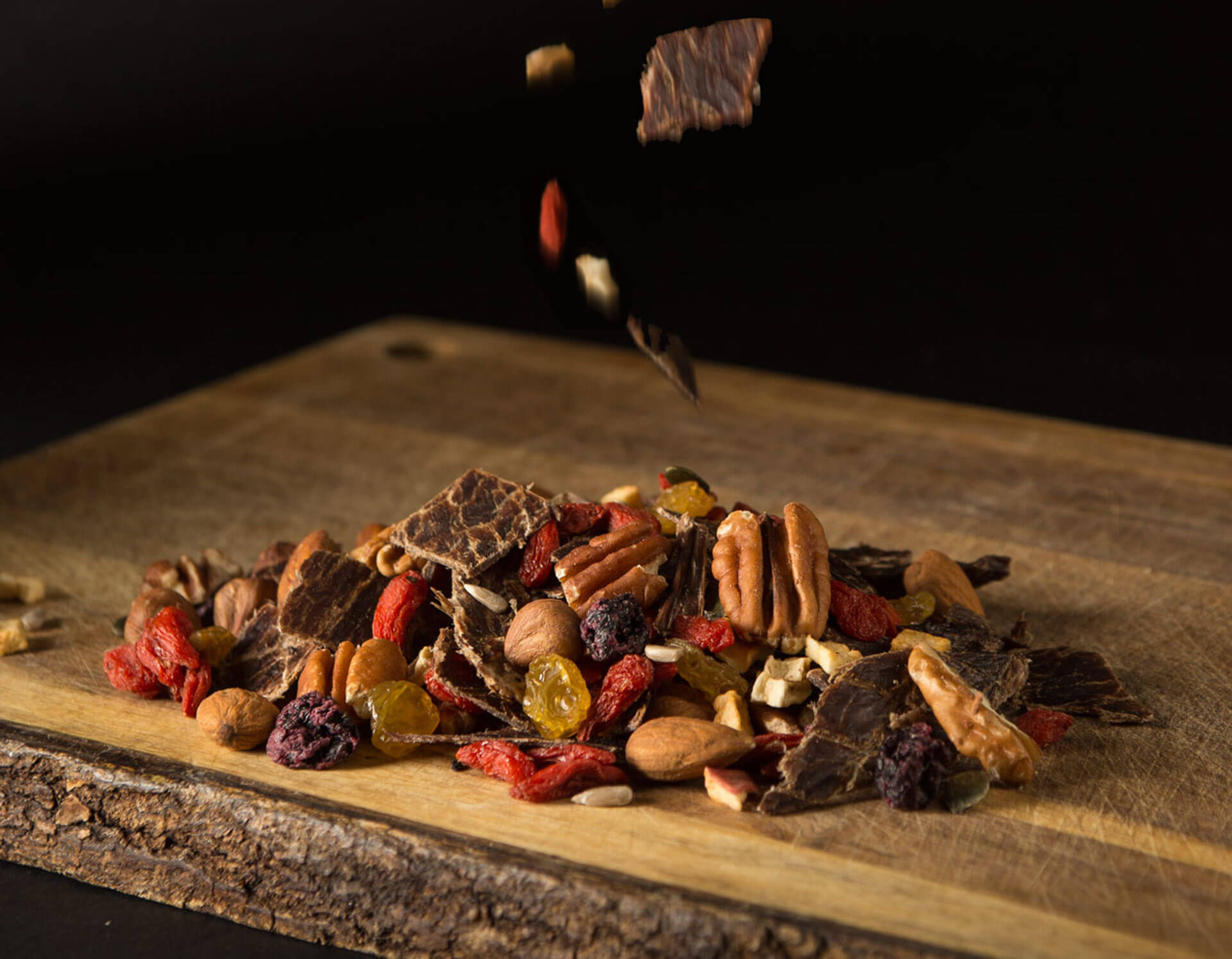 Trail mix is a mixture of dried beef, dried fruit, nuts and seeds that will give you an instant and delicious energy boost, wherever you are. The meat is dried to make it durable and flavorful, the goji berries, pecan nuts, raisins, almonds, hazelnuts, currants, sunflower and pumpkin seeds and dried apple bits are added for vitamins and deliciousness. You should finish your trailmix within 24 hours of opening, but we can promise you - you will want to do it much faster!
Composition
dried beef (25%), goji (12%), pecan nuts (12%), nut and fruit mix (dried currant, raisins, almond, sunflower seeds, hazelnuts, pumpkin seeds, dried apple - composition may vary in size).
Nutrition values
100 g
Energy value
kcal
374
Energy value
kJ
1959
Fat
g
27,0
Saturated fat
g
3,4
Protein
g
26,0
Carbohydrates
g
31,0
Sugar
g
16,0
Salt
g
1,4
Be the first who will post an article to this item!